These awesome DRL Lights make any car go from ordinary to extraordinary. Daytime Running DRL Lights are easy to install, brings unique lighting to your car. They are used for indicating the direction a car is about to take when it's about to turn to the left or right or going one-way, they are also known as Angel Eye Light, Daytime Running Lights, Turn Signal Lights, Eyebrow Lights, Rear Window Lights, etc.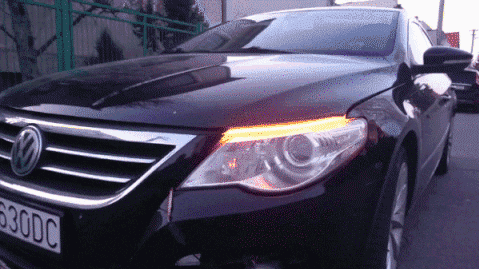 FEATURES:
Suitable for any car model
Easy to install without disassembling the headlights
Non-flammable fire retardant burn
Silicone material with a good seal, waterproof, energy saving, anti-corrosion.
Daytime running light strips are different from the high beam, NO GLARE.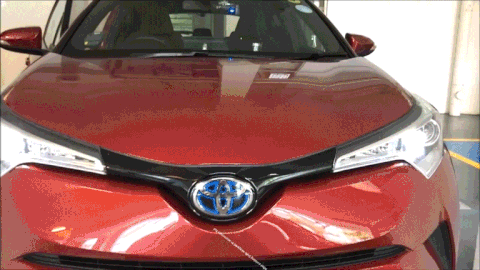 DETAIL:
Only 4mm thick, can be installed in the gap between the Headlights and the Engine Hood with adhesive tape, no drilling, no screwing and no disassembling needed.
Lights are white/blue/red when the turn signal light is off, then the lights flow yellow when the turn signal light is switched on.
Handpicked SMD-3014 LEDs, no dead light and dark spots, brighter than the stock halogen headlight bulbs. It's a good replacement light for the car original headlight.
Unlike old designs where the DRL and Turn Signal share the IC Controller, these lights have separate IC Controllers which guarantee stability.
Faster on/off response time and vibration resistant
Universal fit for all 12V/24V auto vehicle, commonly used for Car, SUV, Vans, Truck, RV, Motorcycle, Scooter, Trailer etc.
Easy Installation, just requires the right connection to the positive and negative side.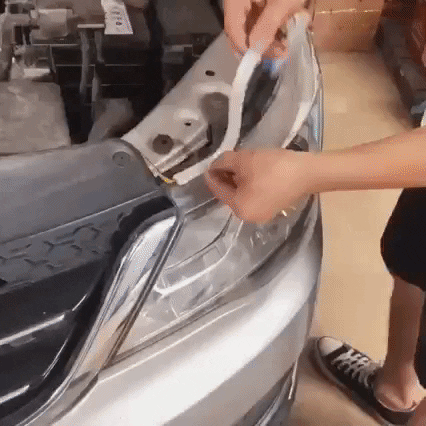 Red wire: Power Positive(+)
Black wire: Power Negative(-)/Ground
Yellow wire: Left or Right Turn Signal Positive(+)
PACKAGE INCLUDES:
1 x LED Strip
1 x Adapter Wire
1 x Instruction Manual